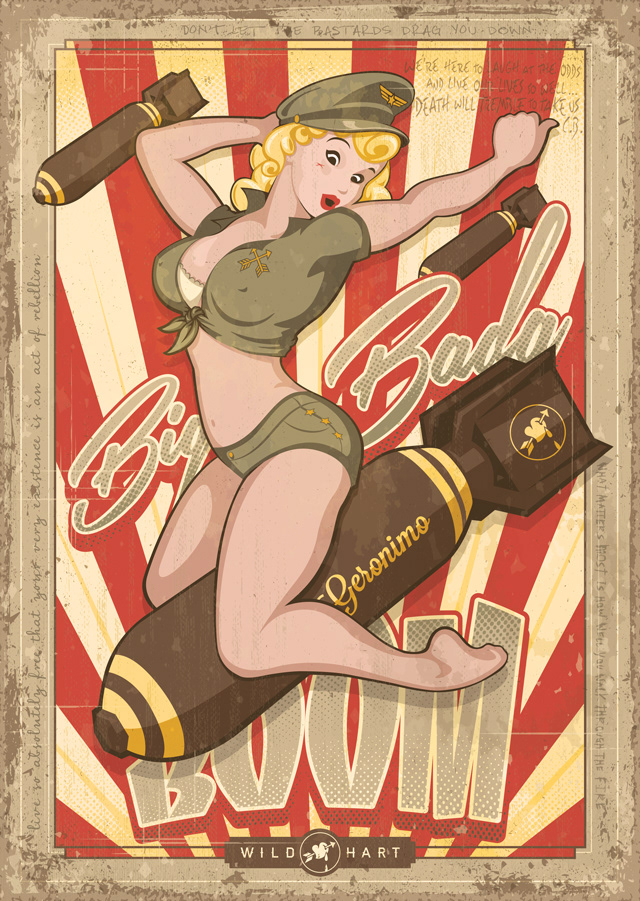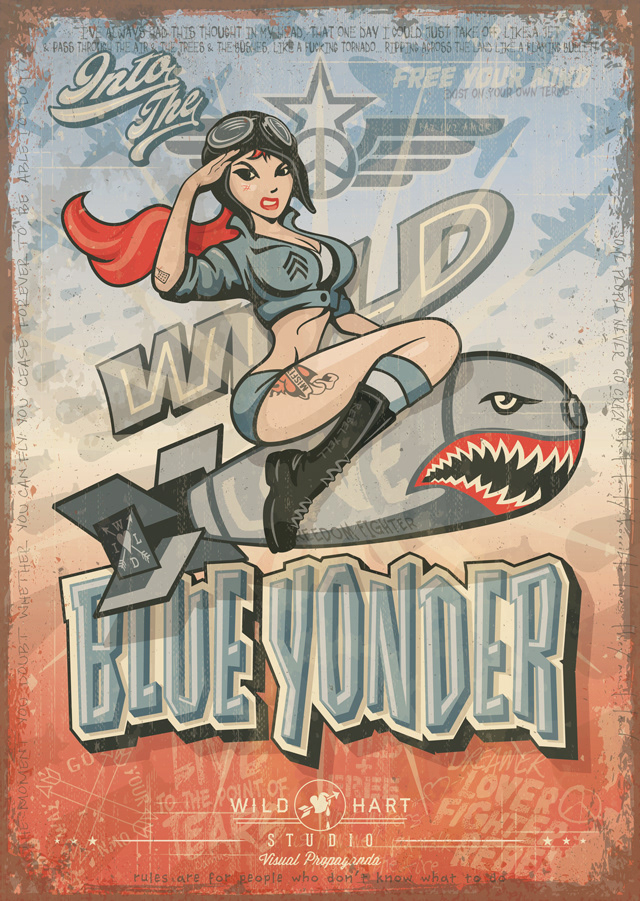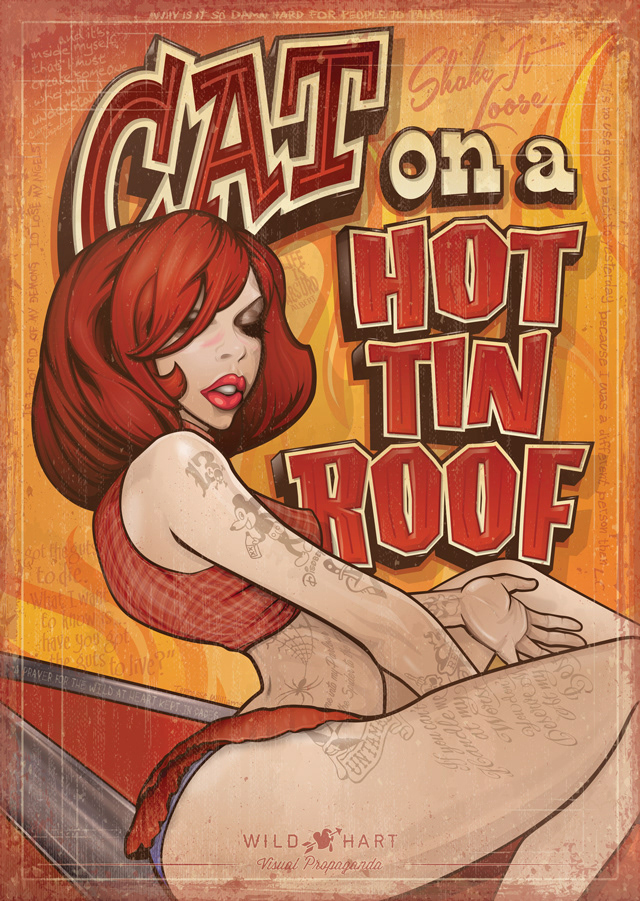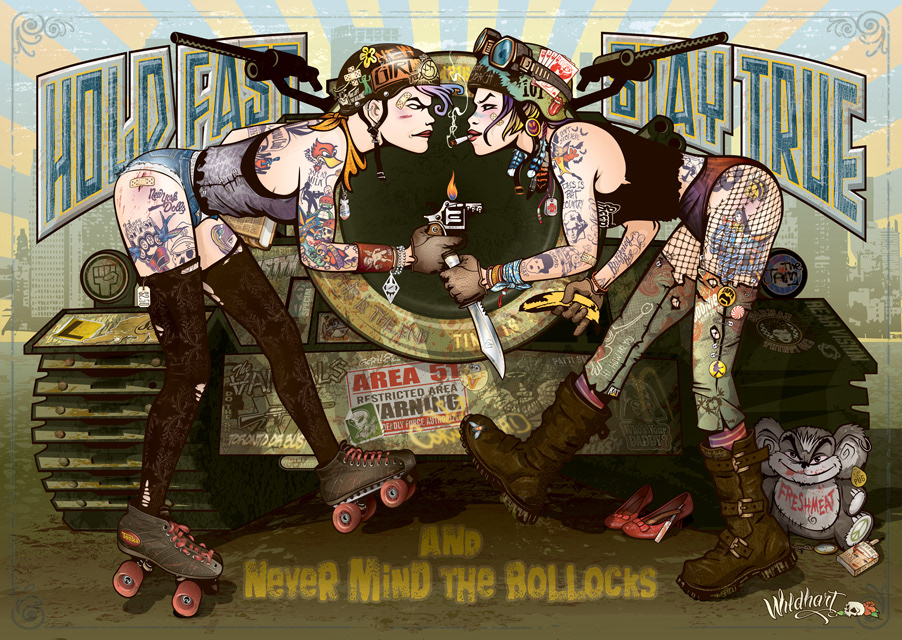 Pin-ups?... Never Mind the Bollocks
Images of sexy, sultry women in alluring poses, would be a fair description of Pin-ups, yet, though they originate from times of sexual oppression when you take a closer look, a lot of Pin-ups depicted women as self-confident, in control, maybe powerful. You might argue that some pin-up art portrayed women rejecting the social standards of the time and representing sexual liberation.
No matter how you see it, today there is a new wave of feminist-inspired Pin-up Art empowering women to be who they want to be.
Our Tank Girl influenced Poster 'Never Mind The Bollocks' was inspired by all the fearless women we have had the great pleasure to meet through our involvement with Women's Flat Track Roller Derby. To use the words of the Texas Roller Girls "They are fast, calculating & strong. They celebrate battle scars, black eyes and perfectly executed sternum hits, they get low & leave it all on the track".