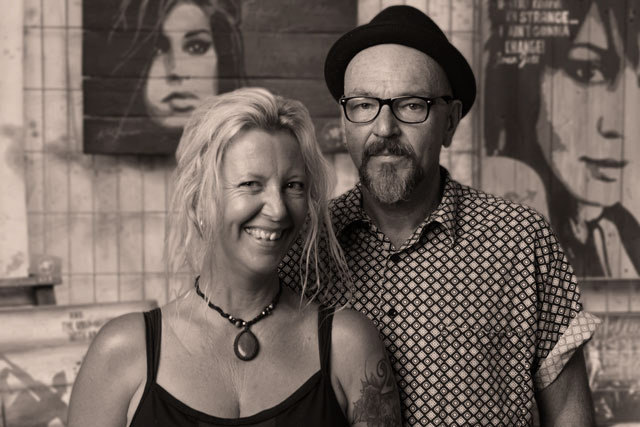 WILDHART STUDIO
Is the creative space of Kat & Dean Hart, co-conspirators of life, love and art, creators of visual propaganda; Posters, Stencil Art and Signs, designed to influence change.
KAT
A party of exploration without explanation. Bold and innovative, she stands, always at a creative precipice, until the colours and design explode!... Schooled in Graphic Design, equipped with an uninhibited creative instinct and a flair for aesthetic flow; with unrestrained enthusiasm, her work has a wild and natural beauty.
DEAN
He's an old rebel with an untamed heart, a passionate soul, an artistic sensibility and a love of typography. He's been an airbrush artist, a sign-writer, a graphic artist, a teacher a poet and a part-time philosopher. What is he doing now; whatever he wants to, apparently? He says art is the purest form of rebellion and it is the artist's job to recreate the world as they see it. He also says everybody is an artist.