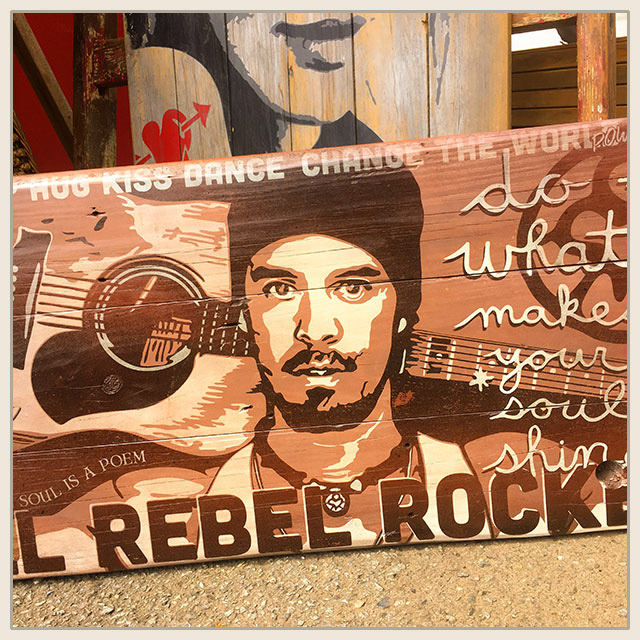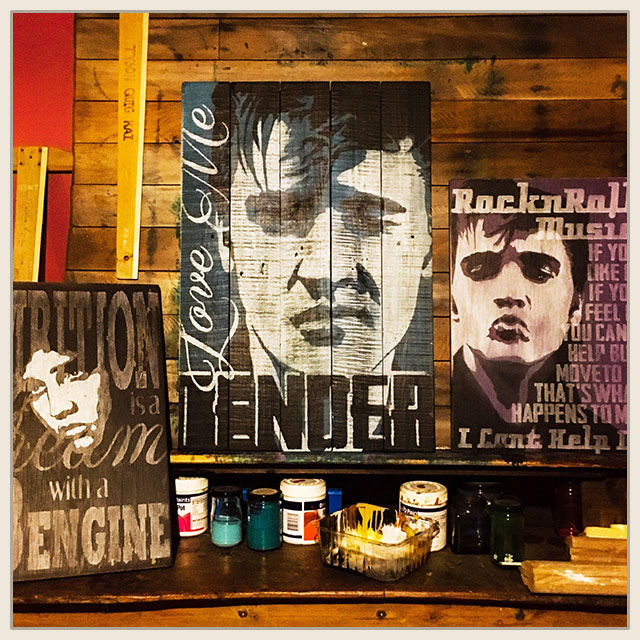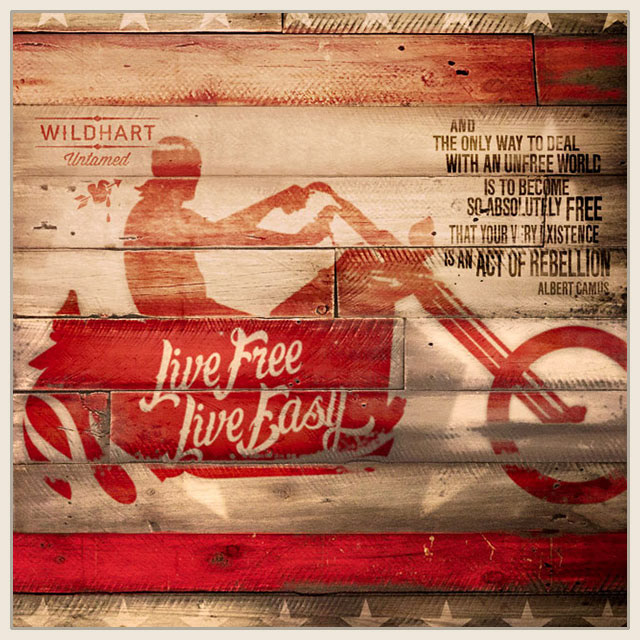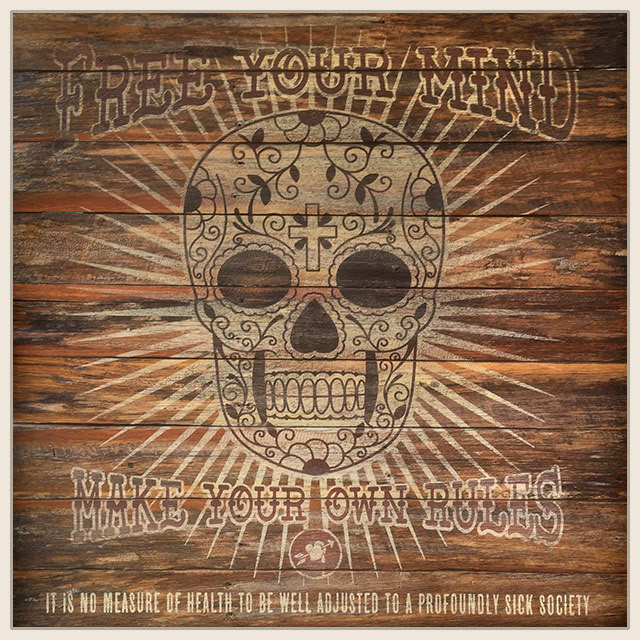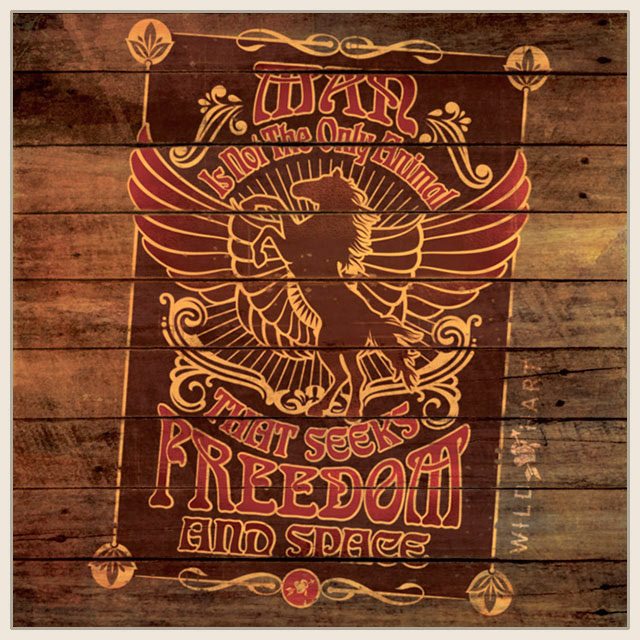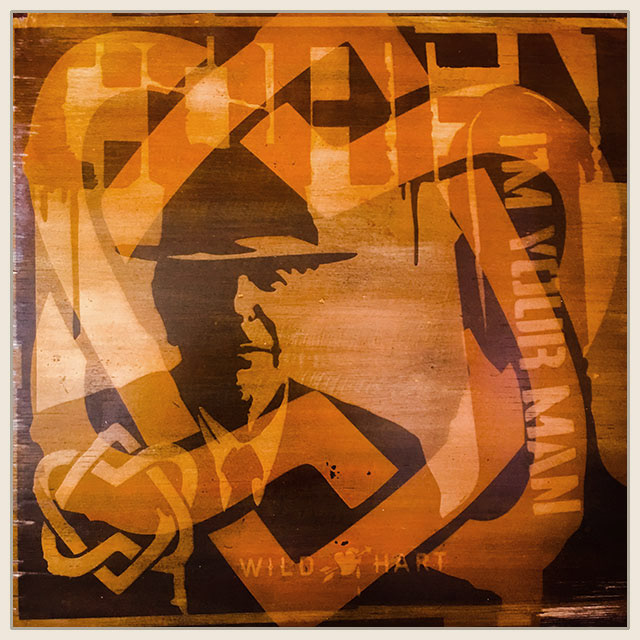 We Paint Pictures on Wood
We piece together backgrounds to paint images on, with material from discarded objects such as old furniture, sections of dismantled fencing, packing crates and anything else we can find. Any flaws in the background material are used to add character and enhance the artwork. Using stencils we paint the image on to the background, each colour in the image requires a separate stencil and is painted one layer at a time. In the end, hopefully, we have created something special from something that was discarded.
The completed Stencil Artworks are displayed, for sale, at our market stall.
ALSO AT THE WILDHART MARKET STALL