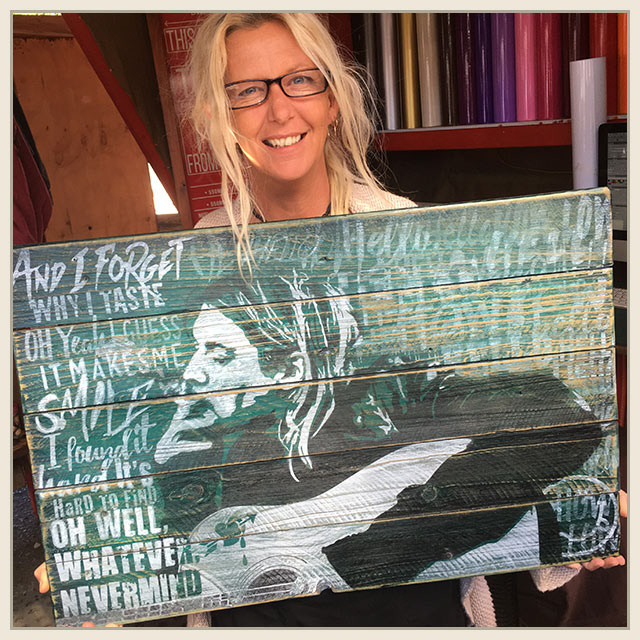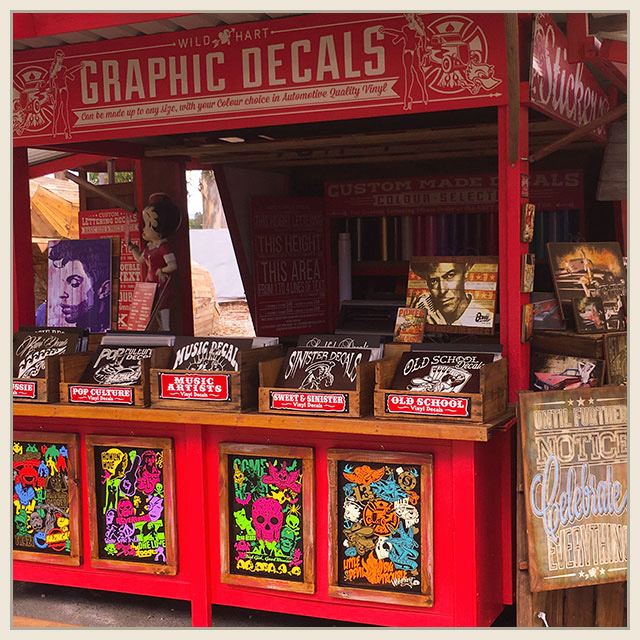 Important Announcement
As of this week Wildhart Studio will no longer be operating from Carrara Markets on the Weekends.
However, we will be extending our Studio Hours to include Thursday / Friday nights till 9.00pm and Saturdays 7.00am till 3.00pm .
All are welcome, whether you just want to have a look or wish to purchase or order something, we would love to see you.
New Hours are
• Tuesday and Wednesday 10.00am till 6.00pm
• Thursday and Friday 10.00am till 9.00pm
• Saturday 7.00am till 3.00pm
We would love to see you and you will find everything you used to find at the Carrara Market Stall now at our Studio just bigger and better.
And YES we will still make your Decals on the spot for you!
A big, little studio with lots of character and plenty to look at. View an assortment of our original Art Prints; Pinups, Film Noir and Music Artist Posters. See our newest Stencil Art Projects and inspirational Timber Signs. Search through a range of cool retro Stickers and Boxes of Decals; Band Decals, Pop Culture Decals plus much more... and you could get a Custom Decal made.
"Being Creative is not a Pastime it is A Way Of Life"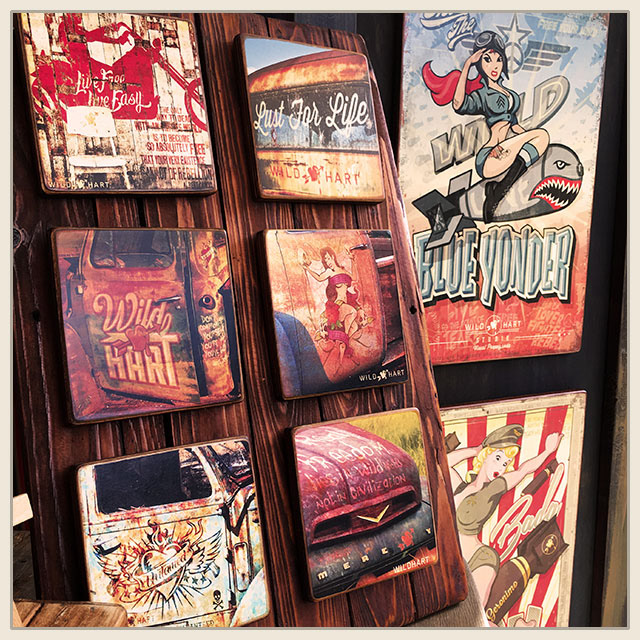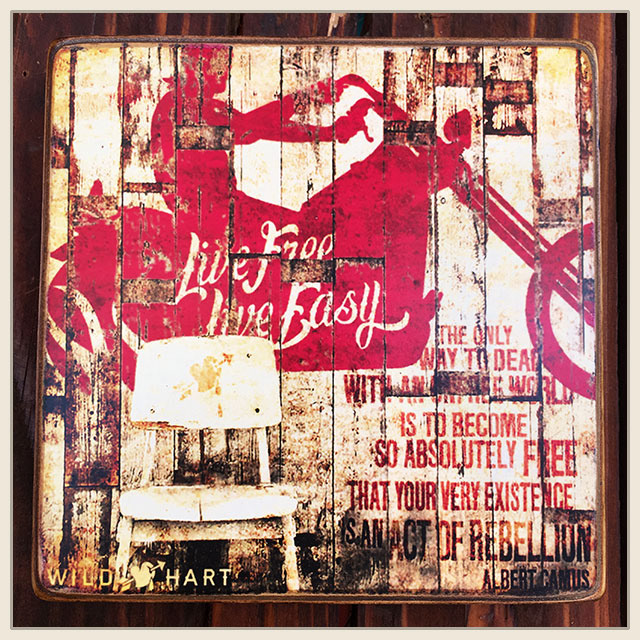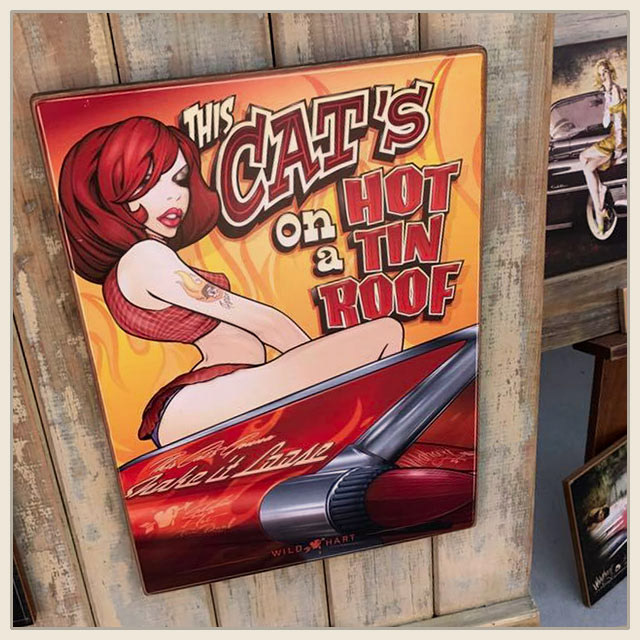 BLOCK MOUNTED WITH RUSTIC FINISH
High quality prints of our Original Art & Poster Designs are pressed to 12mm plywood, hand finished, stained, aged then clear coated with a satin varnish and made ready to hang.
There is always a selection available for purchase at the Wildhart Market Stall. Or you can order any of our prints for pickup the following weekend. 
(vIEW GALLERY)
​​​​​​​
"The past beats inside me like a second heart" -John Banville

Multi Layer Stencil Paintings​​​​​​​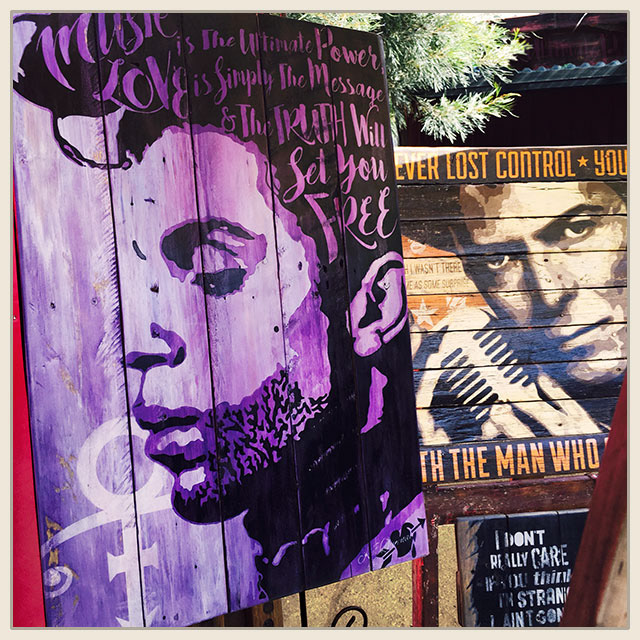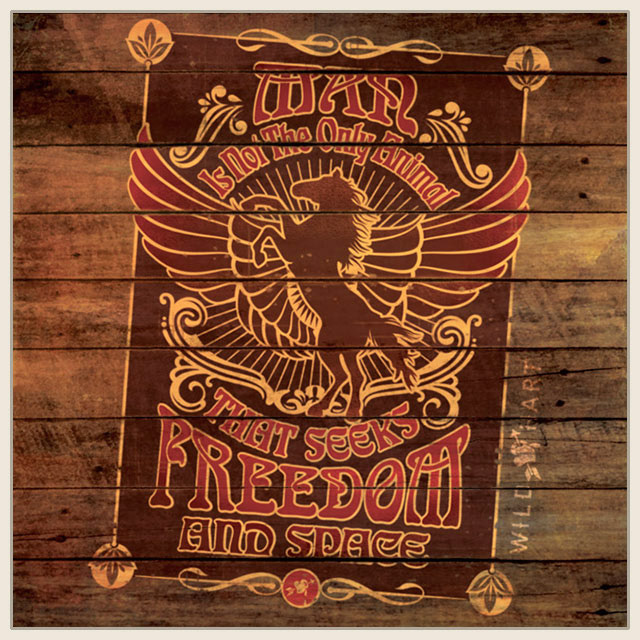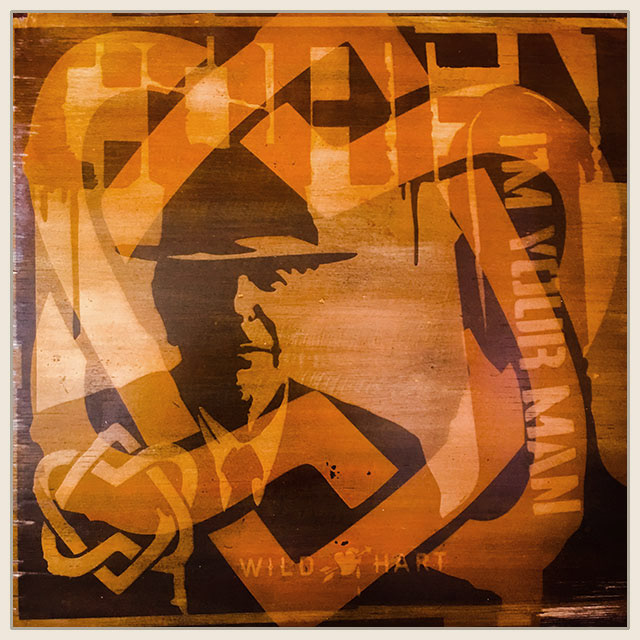 Original Stencil Art works painted on discarded timber; bits of furniture, old fence pieces or anything useful we collect. Beautiful Wrecks, Perfectly Imperfect.
The latest pieces are available for purchase at the Wildhart Market Stall.
"Beauty in things exists in the mind which contemplates them." -David Hume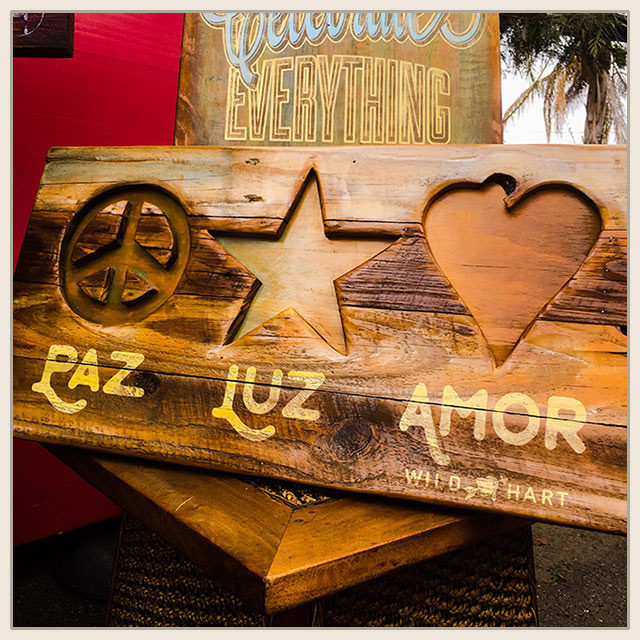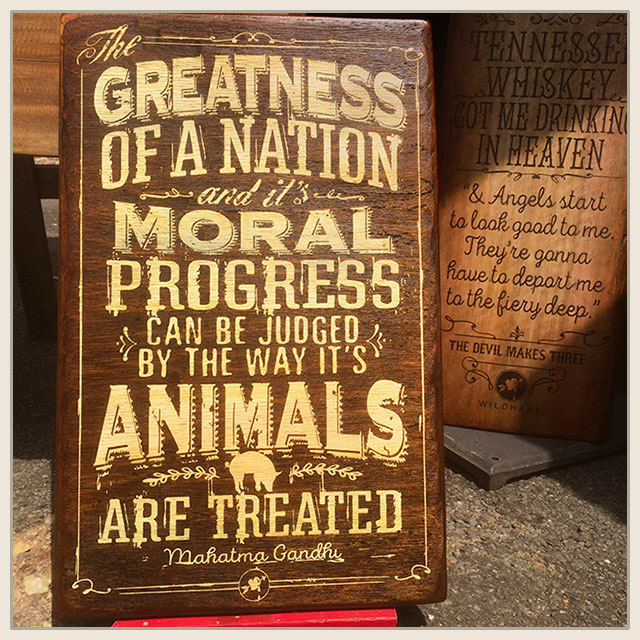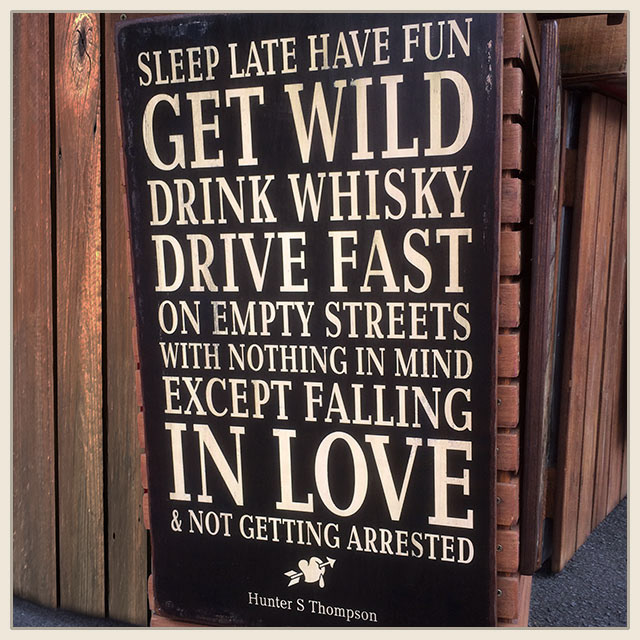 Each individual Sign is hand-painted onto a background crafted from found timber, then aged to match the reclaimed wood. There are always imperfections; splits, knots, old paint and stains but that is where you find the real beauty. You can't deny their charm and character and as time goes by, the character grows.
Available for purchase at the Wildhart Market Stall or you can order Custom Made.
"To banish imperfection is to destroy expression."

-

John Ruskin

Wildhart created Retro Stickers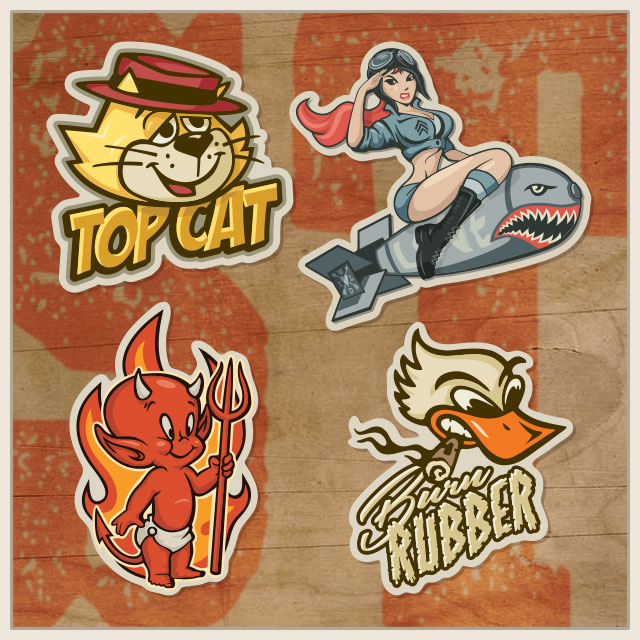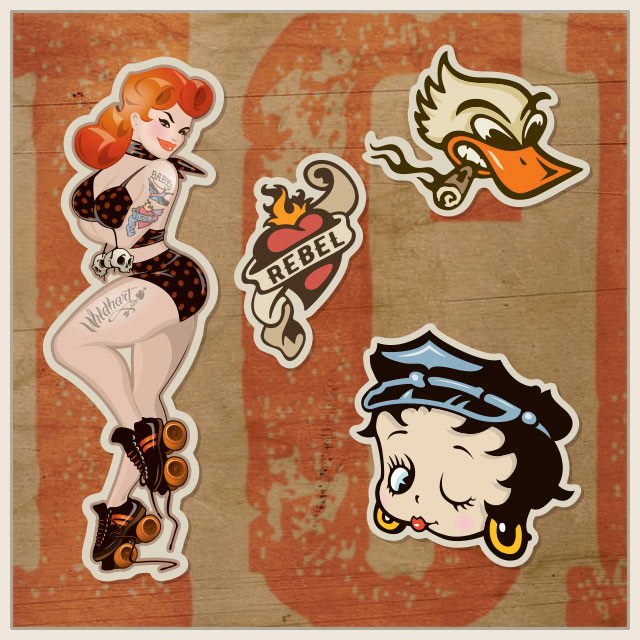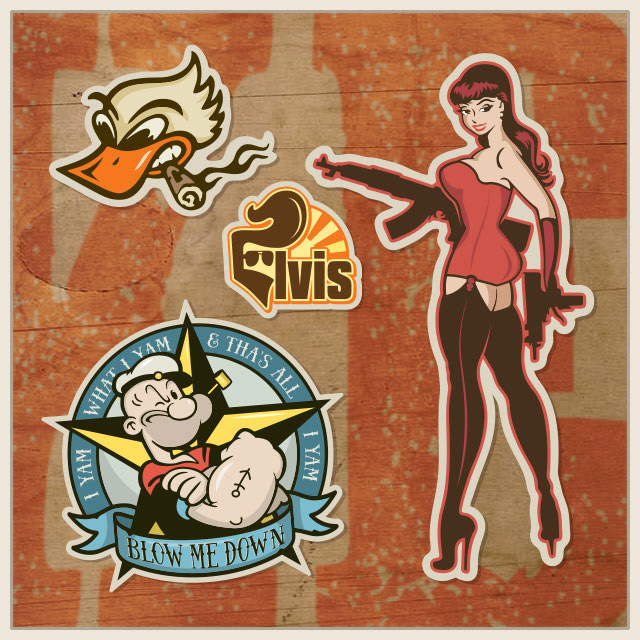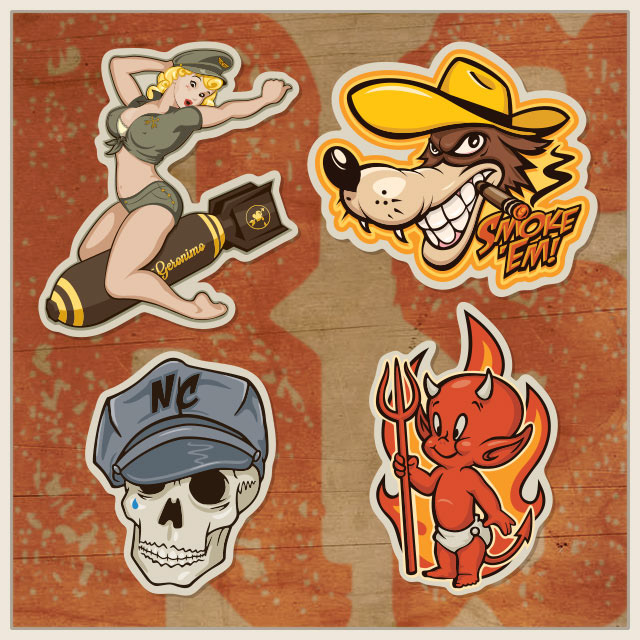 OLD SCHOOL COOL
Hot Rods, Pin-Ups, Bomber Girls and Vintage Toons
The hottest Stickers around and they're only available from Wildhart Studio.
"Baby doll you need some rock and roll" -Top Cats